Accepted items:
Coated paper beverage cartons, including milk, juice, lemonade, iced tea, ice cream, and other freezer item cartons
Not accepted:

Paper contaminated with food, organics
Collect with large Zero Waste Bags
Recycle milk and juice cartons by using our large Zero Waste Bag. Make sure to check off the "Milk & juice cartons" checkbox on the front of the Zero Waste Bag. When the Zero Waste Bag is full, seal it, then scan the QR code or log in to your account to schedule a pickup. Place the Zero Waste Bag in your collection bin or at your doorstep, and we'll pick it up at the scheduled time.
Buy large Zero Waste Bags
How we recycle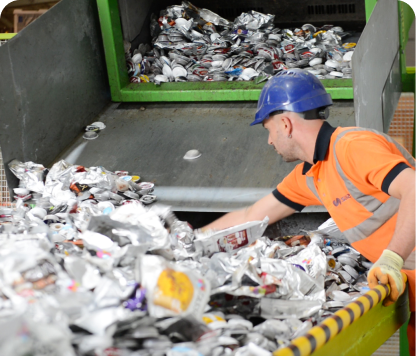 When we receive your Zero Waste Bag, we check it in and sort out anything that isn't accepted waste.
The cartons are shredded, pulped, and screened to remove plastics. Paper pulp is used for secondary corrugated and paper manufacturing applications.